Dr. Malie Coyne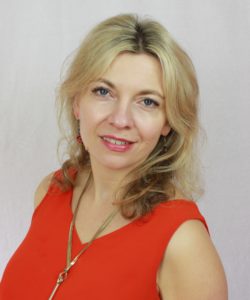 I am a Clinical Psychologist with 20 years of experience in the assessment, diagnosis and treatment of clients ranging across the lifespan. I hold a Bachelors' degree in Psychology, a Masters by Research in Psychiatry, and a Doctorate in Clinical Psychology.
Currently I work as a Clinical Psychologist in a Primary Care Child and Family Psychology Service in Galway City, helping children and adolescents with emotional, behavioural and developmental difficulties and their families.
I also hold a part-time Lecturer post on the Doctorate in Psychological Science (Clinical Psychology) programme in the National University of Ireland Galway.
Based on my clinical work, my aim is to reflect on commonalities in issues in an accessible way to a wider audience. I am very passionate about promoting wellbeing and increasing awareness of mental health issues, which I achieve through my writing for national newspapers and websites (e.g. The Irish Times, The Sunday Business Post, Irish Independent,  A Lust for Life); my TV and radio appearances (RTE – The Today Show, RTE 2fm, Newstalk, Today FM); my public speaking events; my advocacy work and my close links with the A Lust for Life team as one of their consultants.
I hosted my own radio show "Mental Health Laid Bare" on Dublin City FM, which provided a platform for health professionals and personal experience guests to share their stories of mental health and tools for wellbeing.
I featured on Clare FM as their regular parenting expert where I discussed issues such as bullying, feelings, discipline, self-esteem and parental self-care.
In consultation with Infant Mental Health Specialists nationwide, I am leading the advancement of Infant Mental Health practice in Galway. I ensured its inclusion in the Galway City Early Years Health and Wellbeing Plan (2016) and we are working towards the implementation of goals to improve awareness and clinical practice.
I believe that emotional and mental wellbeing involves looking after your mind on a daily basis. This includes identifying your individual stressors and creating a plan to include the elements which help YOU to cope in the face of the many pressures of daily living.
On a personal note, I am a mum to two amazing daughters so I understand the many pressures of peoples' daily lives, in trying to juggle the responsibilities of family life and the workplace. They also teach me things every day and keep me grounded and truly grateful.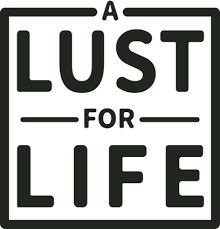 Social Entrepreneurs Ireland Impact award winners 2016
A Lust for Life won the hugely coveted Social Entrepreneurs Ireland Impact award on 12th October 2016. I was honoured when they chose me as their First Follower for "guiding them through some critical junctures when they really needed support in the early days".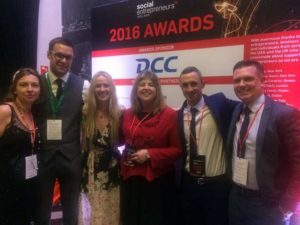 Here is a testimonial written by A Lust for Life Co-Founders Niall Breslin (Bressie) & Susan Quirke on my close involvement with them since October 2015:
"Dr. Malie Coyne, Clinical Psychologist based in Galway was A Lust for Life's first follower. Although Malie followed our vision, passion and drive to create real change, we followed her profound capacity to humanise and communicate psychology in a way that is highly professional and yet penetrates the heart, which she always does with such grace. Malie also shares our passion for a new Ireland, an Ireland that puts the wellbeing of its people first. She has guided us through some tough periods at critical junctures when we were met with waves of darkness, struggle and pain from people contacting us looking for help, and she helped us embrace the light together. Activism and social entrepreneurship can sometimes be an incredibly lonely and frightening place, words that often reverberate on those evenings when you feel suffocated by your own fears, concerns, thoughts, and demons while recognising the needs and struggles of others. Malie has made this a far less lonely road for us all at A Lust for Life at times when we needed to hear it and allowed us recognise the impact of our work which we sometimes lose sight of".
For more information on Bressie's reaction to winning the award see the following article: http://www.alustforlife.com/mental-health/well-being/a-year-in-the-life
Here also is a video clip of Bressie's acceptance speech on the night: https://youtu.be/0KwSyrAlrzM

Public Speaking:
I regularly deliver presentations to psychology colleagues, professionals and students on the Clinical Psychology Doctoral Programme at NUI Galway. I feel comfortable delivering lectures and workshops and speaking in front of large audiences.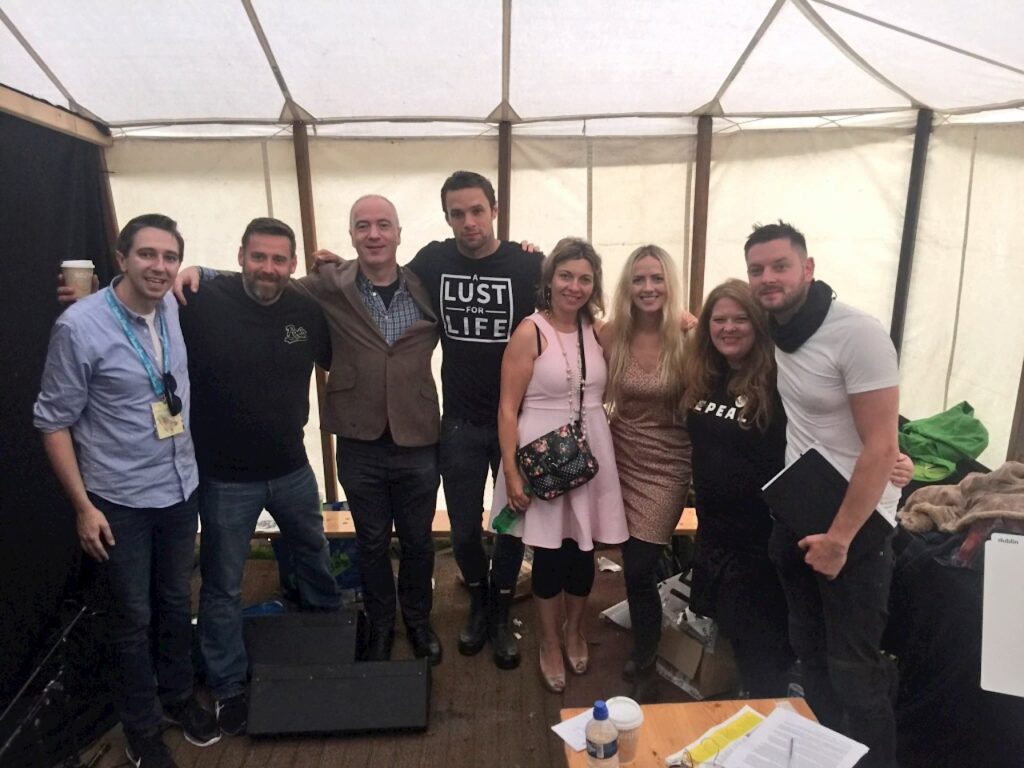 At Electric Picnic 2016 I took part in a discussion panel with the Minister for Health Simon Harris (and others) at the Mental Health & Wellbeing Stage to discuss the future of mental health in Ireland.
See A Lust for Life – The Future is Unwritten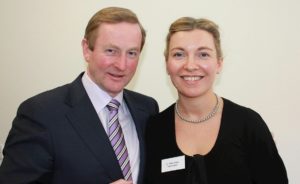 At the official opening of the Galway City East Primary Care Centre in April 2012, I delivered a speech in front of dignitaries such as An Taoiseach Mr. Enda Kenny, the Mayor of Galway and the President of the Galway Chamber of Commerce.
I was a speaker at the 2016 Zeminar event in the RDS Dublin, where I spoke about Exam Stress Management.
Here is a review of a talk I gave in April 2016 called "Seasons of Change: Supporting Families through Loss, Grief and Trauma" in Newcastle West, Limerick, as part of Limerick's Lifelong Learning Festival 2016 organised by West Limerick Mental Health Association.
Conference Presentations:
"Session Chair" at Psychological Society of Ireland Annual Conference 2015
"An exploration of the process of peer supervision on clinical psychology practice": PSI Conference (November 2006)
"Children's construction of AD/HD: A qualitative study": PSI Conference (2006)
"Remission onset & relapse in depression": Psychology, Health and Medicine Conference, PSI Division of Health Psychology (April 2004)
University & College Lecturing and training for staff / public
Trainer for National Office of Suicide Prevention on 'Understanding Self-Harm' (ongoing – 4 times per year)
"AD/HD: From symptoms to treatment" 3 hour workshop to First Year Clinical Psychology trainees at NUI Galway, 2008 – 2015; Honorary Fellow NUIG.
"Play & Creative therapies" 1 day workshop to First Year NUIG Clinical trainees. (2010 – 2012)
 Associate Lecturer on "Abnormal Psychology" – National College of Ireland, Dublin (1999), as part of Criminal Psychology course.
Parenting / Child Focus Groups:
I have organised and delivered parenting groups (e.g. Parents Plus Early Years, Adolescent Parenting and Parenting When Separated), and groups for children (e.g. Friends for Life Anxiety Management, Self-Esteem)